Xavier Giró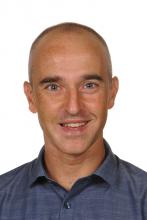 | Office | Phone |
| --- | --- |
| D5-117 (Barcelona - Campus Nord)TR2-102 (Terrassa - ESEIAAT) | +34 934 015 769 |
Biography
Xavier Giro-i-Nieto is an associate professor at the Universitat Politecnica de Catalunya (UPC) and its Intelligent Data Science and Artificial Intelligence Research Center (IDEAI-UPC). He graduated in Telecommuncations Engineering studies at ETSETB (UPC) in 2000, after completing his master thesis on image compression at the Vrije Universiteit in Brussels (VUB) under the direction of Professor Peter Schelkens. In 2001 he worked in the digital television group of Sony Brussels, before returning to Barcelona and joining the Image Processing Group at the UPC. Since 2003, he has created and taught graduate and undergraduate courses for Electrical Engineering degress at the ESEIAAT and ETSETB schools from UPC. In 2013 he participated in the design of the Master in Computer Vision of Barcelona by UPC, UAB, UPF and UOC universities, where he lectures on deep learning, image retrieval and video processingl. He has taught several international courses in the framework of the European Erasmus program. He obtained his Phd on image retrieval in 2012, under the supervision by Professor Ferran Marqués from UPC and Professor Shih-Fu Chang from Columbia University. He was a visiting scholar during Summers 2008 to 2014 at the Digital Video and MultiMedia laboratory at Columbia University, in New York. His relation with industry includes collaborations with Mediapro, Catalan Broadcast Corporation (TV3), Pixable, Catchoom, Narrative and Vilynx.

Top 10 Latest News
Teaching
Social media
Current students and research topics
Alumni
Awards: Best scanpath prediction in Salient360 ICME Challenge 2017, Best poster award at LSCVS NIPS workshop 2016, Best poster award at ICMR 2016, Among Top 10% papers in ICIP 2015, Winner of the LSUN Saliency prediction challenge in CVPRW 2015, 2nd place in ChaLearn Cultural Event Recognition Challenge in CVPRW 2015, 2nd place in MediaEval Social Event Detection 2014, 3rd place in MediaEval Social Event Detection 2013, Winner of the Videobrowser Showdown in MMM 2012.
Scientific IDs: Google Scholar, WoK Researcher ID: M-5834-2013, ORCID: 0000-0002-9935-5332, Scopus Author ID: 35098596700, UPC Futur
Selected Service: Associate Editor of IEEE Transactions on Multimedia (2017-2019), Associate editor of ACM SIGMM records, Area Chair of ACM Multimedia 2016, Organizer of Lifelogging Tools and Applications (LTA) workshop at ACM Multimedia 2016 & 2017.
Conference Committees: NIPS (2018, 2017), ICLR 2017, ICML 2018, ICCV 2017, ACM ICMR (2018, 2017), ACM Multimedia (2018, 2017, 2016, 2014), ICIP (2014, 2003), EUSIPCO 2011.
Workshop Committees: MUSA 2017@ACMMM, VSM 2016@ECCV & 2017@ICCV, EPIC 2016@ECCV & 2017@ICCV, ISM 2016, CBMI (2016, 2015,2014), CrowdMM 2015, MMSys 2015 Dataset Track, SMAP 2015, MediaEval 2014, SMAP 2014, SEWM 2014, MMSys Dataset 2014, SMAP 2013, ICIP 2003.
Journal reviewer: IEEE Transactions on Pattern Analysis and Machine Intelligence (TPAMI), Multimedia Tools and Applications (MTAP), EURASIP Journal on Image and Video Processing, Multimedia Systems (MMSJ), Image and Vision Computing (IMAVIS).
Deprecated links: [Advised Thesis] [Detailed list of courses] [Miscellanious Slides] [In the news]
Book Chapters and Bookstop
2017
"

Object Retrieval with Deep Convolutional Features

", in

Deep Learning for Image Processing Applications

, vol. 31, Amsterdam, The Netherlands: IOS Press, 2017.
,
"

Hierarchical Object Detection with Deep Reinforcement Learning

", in

Deep Learning for Image Processing Applications

, vol. 31, Amsterdam, The Netherlands: IOS Press, 2017.
,
2012
"

Hierarchical Navigation and Visual Search for Video Keyframe Retrieval

", in

Advances in Multimedia Modeling

, vol. 7131, Springer Berlin / Heidelberg, 2012, pp. 652-654.
,
"

Rich Internet Application for Semi-automatic Annotation of Semantic Shots on Keyframes

", in

Computational Intelligence for Multimedia Understanding

, vol. 7242, Pisa, Italy: Springer-Verlag, 2012, pp. 172-182.
(6.93 MB)
,
Conference Papers top
Submitted
"

Saliency Weighted Convolutional Features for Instance Search

", Submitted.
(3.8 MB)
,
"

Recurrent Neural Networks for Semantic Instance Segmentation

", Submitted.
(2.55 MB)
,
"

Cross-modal Embeddings for Video and Audio Retrieval

", Submitted.
,
"

Online Action Detection in Untrimmed, Streaming Videos - Modeling and Evaluation

", presented at the 02/2018, Submitted.
(2.05 MB)
,