Image and video learning resources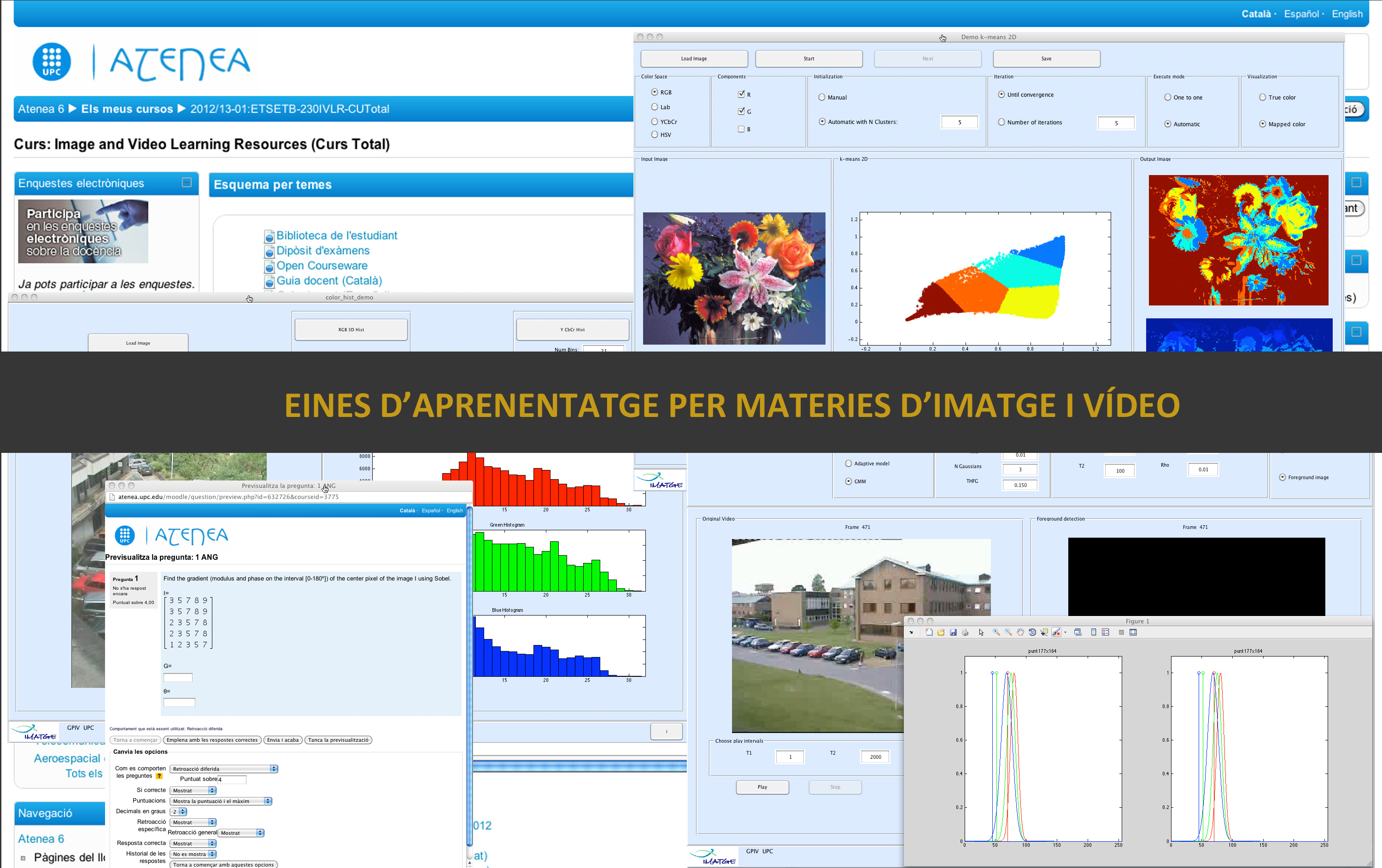 This project promotes the collaboration and coordination between image and video processing courses with the aim of improving learning outcomes. The principal contribution is the creation of a common bank of materials: graphical demonstrators, collections of problems, quizzes, etc. At the same time, strategies have been established to use this material in the development of specific and generic competences.
The results of the project have been presented at "Teaching Innovation 2012 at the UPC"   http://www.upc.edu/innovaciodocent2012/ca/
Eines d'aprenentatge per matèries d'imatge i vídeo
 Aquest projecte vol promoure la col·laboració i coordinació entre assignatures de processat d'imatge/vídeo amb l'objectiu de potenciar els resultats en l'aprenentatge. La principal contribució és la creació d'un banc de materials comú: demostradors gràfics, col·leccions de problemes, qüestionaris, etc. Alhora, s'han establert estratègies per utilitzar aquest material en el desenvolupament de competències, tant específiques com genèriques. 
Els resultats del projecte s'han presentat a la jornada "Innovació Docent 2012 a la UPC"  http://www.upc.edu/innovaciodocent2012/ca/
Herramientas de aprendizaje para materias de imagen y vídeo
Este proyecto promueve la colaboración y coordinación entre asignaturas de procesado de imagen/vídeo con el objetivo de potenciar los resultados en el aprendizaje. La principal contribución es la creación de un banco común de materiales: demostradores gráficos, colecciones de problemas, cuestionarios, etc. A la vez, se han establecido estrategias para utilizar este material en el desarrollo de competencias específicas y genéricas.
Los resultados del proyecto se han presentado en la jornada "Innovación Docente 2012 en la UPC"  http://www.upc.edu/innovaciodocent2012/ca/